Care and Maintenance of Knitting Needles
We take pride in providing our precious customers knitting needles of the finest quality in varied materials to suit individual tastes and requirements. We acknowledge that good quality knitting tools bring a lot of happiness and great crafting experience to anyone who uses them. Our knitting needles are made with the finest materials and sophisticated manufacturing technology with stringent quality checks at every level.
It is believed in the knitting and crochet world that if you keep your needles and hooks happy, they'll continue to keep you happy for years together. So, with a little care and maintenance, you can keep your knitting needles in the perfect condition for a very long time. Here are a few tips about taking care of various types of needles, depending upon the material that they are made of.
---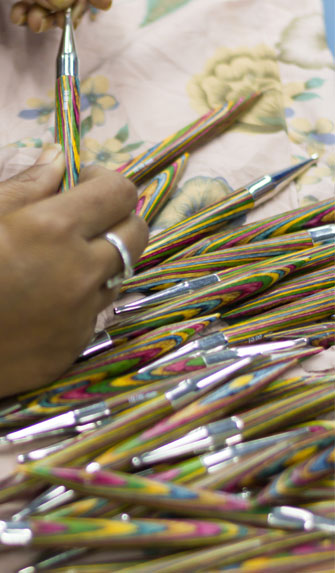 Wooden Needles
These are usually the most cherished possession for any knitter. Great to hold, less slippery, and noiseless, these needles cause little muscle fatigue compared to their metal counterparts, features which make these a favourite with anyone who tries them. With a little care and attention, these needles will remain smooth and lovely for years, enhancing your knitting experience every time you knit with them.
Keep the needles away from extremes of temperature, and from direct sunlight.
Do not scrub or wash them.
Wooden needles get naturally moisturized by the oils in the wool yarn and your hands, thus becoming smoother with every use. However, it is a good idea to clean and moisturize your wooden needles a couple of times in a year. For this, clean your needles with a clean, dry muslin or paper towel, then apply a very thin layer of natural bees wax. Allow it to dry and then buff it with soft muslin or chamois cloth. This can also be done using a small amount of cold cream as most cold creams contain bees wax. Alternatively, rubbing your needles with wax paper is also a good option. Whatever method you are using for moisturizing the needles, make sure you let them stay for at least 24 hrs. before using them for knitting.
Always use point protectors to keep the needle tips intact, more so for the smaller sizes, DPNs should preferably be stored in DPN tubes.
---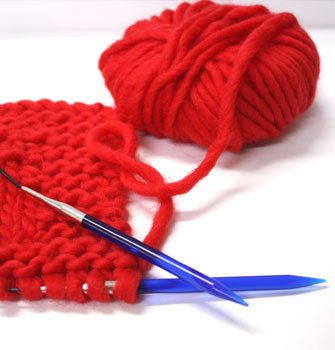 Acrylic Needles
Acrylic needles are light weight, flexible and essentially maintainence-free. However, there are a couple of things to keep in mind when using them:
Keep your acrylic needles away from direct heat.
Avoid putting pressure on the needle-cable join, and when putting down your knitting, make sure the needles do not have weight on them. It is a good idea to use DPN tubes for double-pointed needles, and needle protector tubes for circulars.
Do not use the needle for any other purpose than knitting.